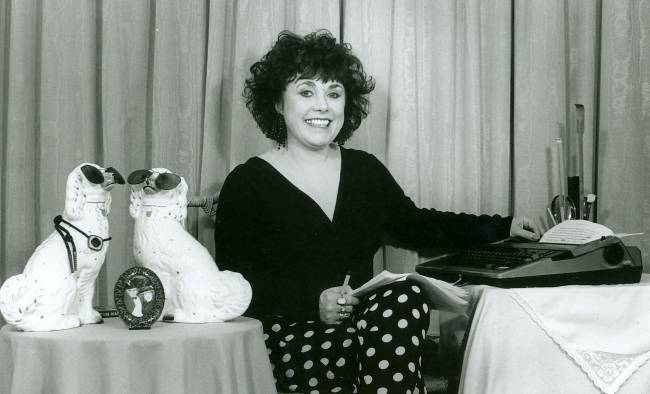 Deryn Lake - the Queen of the Georgian Mystery (according to The Times) - welcomes you to her website.
On the left you will find links to all the pages of the site, full of interesting facts about me and my writing and the various periods in which my books are set. There is an account, specially written for this site, of the true history of John Rawlings and how I first met him. There's also a full list of the historical romances and romantic histories, those previously published under the name Dinah Lampitt and those written as Deryn Lake, all of which are now delighting a new generation of readers in the Endeavour Press ebook editions.
But my latest book is something else again: a contemporary murder mystery starring vicar Nick Lawrence: you can read more about it below.
You'll also find an archive of past newsletters about my travels and all my news - these days the best way to keep up with me is on Facebook!
I hope you enjoy my books, .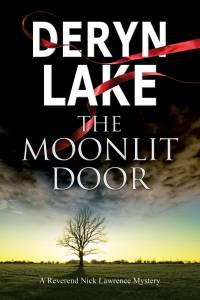 The Moonlit Door
I know people were a bit surprised by The Mills of God, the first in my series of contemporary detective novels: it's not a John Rawlings. In fact it is what is labelled by the publishers as a 'cosy', though with a serial killer on the loose and several gruesome murders I would hardly describe it as that.
But, as I hoped, readers have rather taken to Nick Lawrence, a jolly vicar, who is - in his own way - interested in everything going on around him; and now The Moonlit Door presents Nick with a new puzzle ...
It is May in the sleepy village of Lakehurst, Sussex, and Nick Lawrence has organised a Medieval Fair, complete with maypole dancing, archers and Mr Grimm's men, a group of Morris dancers. The fair is enjoyed by all and a great success, but once the village green is deserted a horrific event takes place that shocks the whole village. A young orphan, Billy, is shot through the heart with an arrow and his body covered with the ribbons from the maypole.
It is up to Nick and Detective Inspector Dominic Tennant to try and find out who would commit such a horrific crime - and why?
Read more about The Moonlit Door and the previous Nick Lawrence mysteries.
"Meticulously researched ... brings the past to colourful life"
Guardian
"This is vintage stuff ... With history this colourful and a mystery this baffling, the result is delicious"
Good Book Guide
"As usual, Miss Lake spins a yarn with all the flourish of a dandy producing a silk handkerchief"
Birmingham Post
Historical romances from Deryn Lake
Deryn Lake is a participant in the Amazon EU Associates Programme, an affiliate advertising programme designed to provide a means for sites to earn advertising fees by advertising and linking to Amazon.co.uk.
Web site designed and maintained by Cornwell Internet
Last update 26th July 2015