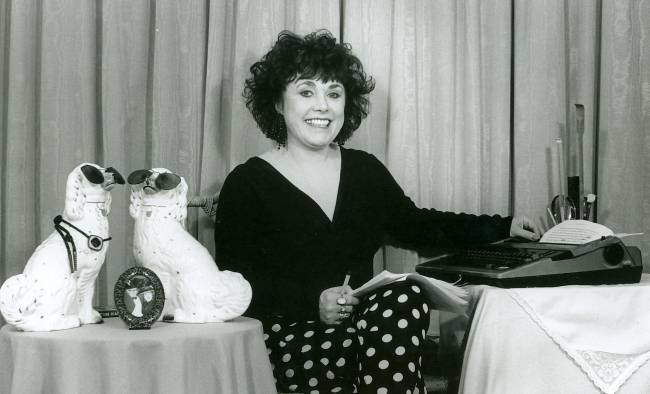 Deryn Lake - the Queen of the Georgian Mystery (according to The Times) - welcomes you to her website.
On the left you will find links to all the pages of the site, full of interesting facts about me and my writing and the various periods in which my books are set. There is an account, specially written for this site, of the true history of John Rawlings and how I first met him. There's also a full list of the historical romances and romantic histories, those previously published under the name Dinah Lampitt and those written as Deryn Lake, all of which are now delighting a new generation of readers in the Endeavour Press ebook editions.
But my latest book is brand new: the story of a man of Scottish legend, based on eyebrow-raising letters found in the Royal Archives. You can read more about it below.
You'll also find an archive of past newsletters about my travels and all my news - these days the best way to keep up with me is on Facebook!
I hope you enjoy my books, .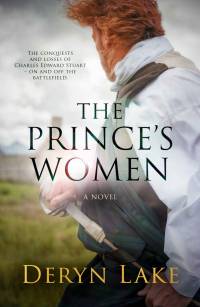 The Prince's Women
Charles Edward Stuart was the Bonnie Prince from overseas, risking all to fulfil his people's destiny, while enjoying love affairs with some of the most fascinating women of the age.
For while Charles was undoubtedly dedicated to the Jacobite cause, he was also devoted to the pursuit of women. Whether they were married or single, older or younger, mattered not to Charles as he cavorted his way across Europe with the same gusto he applied to fighting for the English and Scottish crowns.
But perhaps his greatest love was reserved not for any sweetheart, but for his daughter. Torn from his arms as a child, Charlotte grew up an outcast and lived in scandal as a result.
The Prince's Women is a uniquely human portrait of a celebrated man. Fans of The Favourite and of Phillipa Gregory will devour this comprehensively researched, right royal romp.
Read more about The Prince's Women.
Order The Prince's Women from Amazon in the paperback editionn or from any bookshop (ISBN: 978-1-9114-4574-6), or download the Kindle edition.
"Ingenious and highly readable"
The Times
"Lake has a strong sense of history and an uncanny ability to bring it to life"
Daily Mail
"Fantastic entertainment... An island of pleasure, of magic and mystery"
Mollie Hardwick, Books and Bookmen
Historical romances from Deryn Lake
Deryn Lake is a participant in the Amazon EU Associates Programme, an affiliate advertising programme designed to provide a means for sites to earn advertising fees by advertising and linking to Amazon.co.uk.
Web site designed and maintained by Cornwell Internet
Last update 30th July 2019